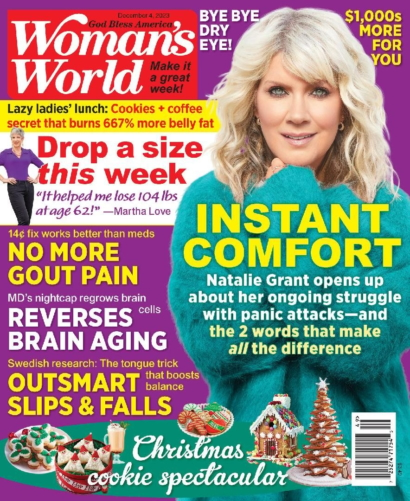 Subscribe Now & Save!
ONLINE SPECIAL
Limited Time Offer!
Save 65% off
the cover price!
Just $61.99 Per Year
Woman's World Magazine:
Every issue of Woman's World is packed with delicious food, health and nutrition advice, beauty and fashion tips and heartwarming stories. It's your guide to a great week made easy!